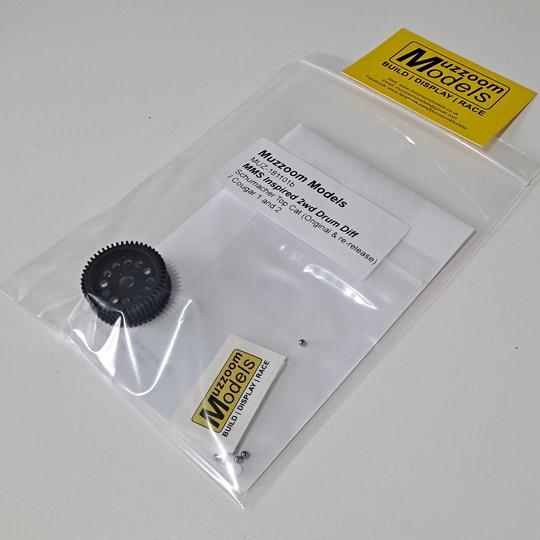 MUZZOOM MMS INSPIRED 2WD DIFF CONVERSION
MUZ-181101
For the Schumacher Top Cat (original and re-release) and Cougar 1.
Developed together with James Hodgson, this kit provides a mild upgrade to the standard kit rear diff with a diff drum based on the popular period hop-up diff by MMS, incorporating a centre bearing.
This conversion enables you to upgrade your drivetrain while retaining the period standard belts and is intended as a more authentic upgrade for vintage racing.
Note that this is a conversion kit which re-uses the following parts from the original standard kit:
Integrator/Diff axle
Thrust bearing and disc springs
Driveshaft outdrives
Driveshaft bearings
Diff washer carriers
Diff washers
Belt