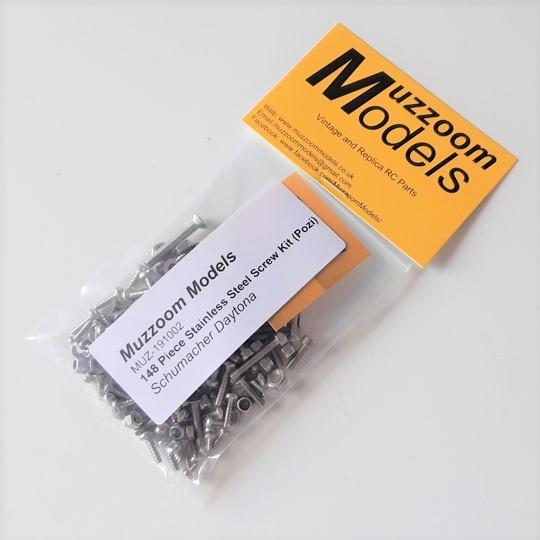 Muzzoom Stainless Steel Screw Kit - Schumacher Daytona
MUZ-191002
For: Schumacher Daytona
This is a 148 piece complete replacement screw set for the rare Schumacher Daytona, nitro on-road circuit racer.
All pieces are stainless steel and direct replacements for the originals as per the original kit manual, comprising of all pozi and cap head screws, nuts and washers.
Please note that some of the self tapping screws are the pointed end type, not the blunt end type of the originals, which in no way affects the performance or look of the car.
*Please note: If fitting to Top Cat re-release transmission side-plates for the first time, we recommend using a re-release kit no.2 steel self tapping scew to cut the thread for the layshaft bearing holders and eccentrics first, before installing the stainless steel screws.