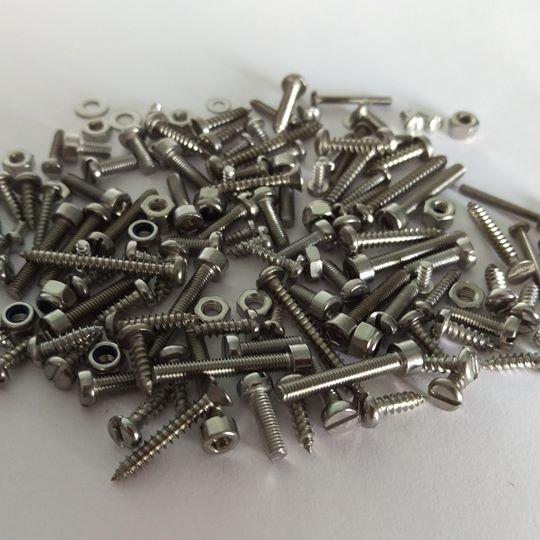 Muzzoom Stainless Steel Screw Kit - CAT XLS & Masami XLS
MUZ-180802
For: Schumacher CAT XLS & Masami XLS
This is a 146 piece complete replacement screw set for the Schumacher CAT XLS and Masami XLS re-release.
All pieces are stainless steel and direct replacements for the originals as per the original kit manual, comprising of all slot, cheese and cap head screws, nuts and washers. 
Please note that the self tapping screws are the pointed end type, not the blunt end type of the originals, with the exception of the small screws for the eccentrics and layshaft bearing holders which are blunt so they don't foul the transmission.
This kit will also fit the re-release Masami XLS to make it look closer to the original.
*Please note: If fitting to re-release transmission side-plates for the first time, we recommend using a re-release kit no.2 self tapping scew to cut the thread for the layshaft bearing holders and eccentrics first, before installing the stainless steel screws.