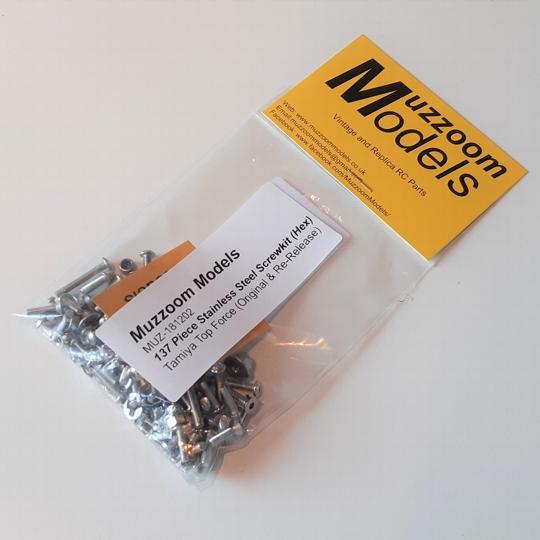 Muzzoom Stainless Steel Screw Kit - Tamiya Top Force (Hex)
MUZ-181202
For: Tamiya Top Force (Original and Re-Release)
This is a 123 piece stainless steel screws for the Tamiya Top Force, both original and re-release versions.
This set replaces all the original screw types for stainless steel hex screws, as preferred by modern racers.
Note: We recommend tapping metric threads into Tamiya plastics where applicable. If this isn't possible then applying a little silicone shock oil to the screws before fitment will reduce the stress on the plastic.